Boost Profits
We can increase your profits by as much as 20 to 80 percent when you use our services.
Professional Work
We will pair you up with a team of professionals who are Google Partner and Bing Ads Accredited for the best results.
Great Ads
The ad copy we provide is written by professionals who understand your business and the region you intend to target.
Experience
We have more than 11 years of experience and have worked with more than $75 million in ad campaigns, giving you confidence in our expertise.
Instant Alerts
Instantly receive push notifications through our free mobile app so you know when you get a call or new lead through your website.
Transparency
Our free dashboard gives you real-time access to your progress, including in-depth analytics and insights into your campaign.
Simple Contracts
Use our services on a month-to-month basis instead of being locked into a long-term contract.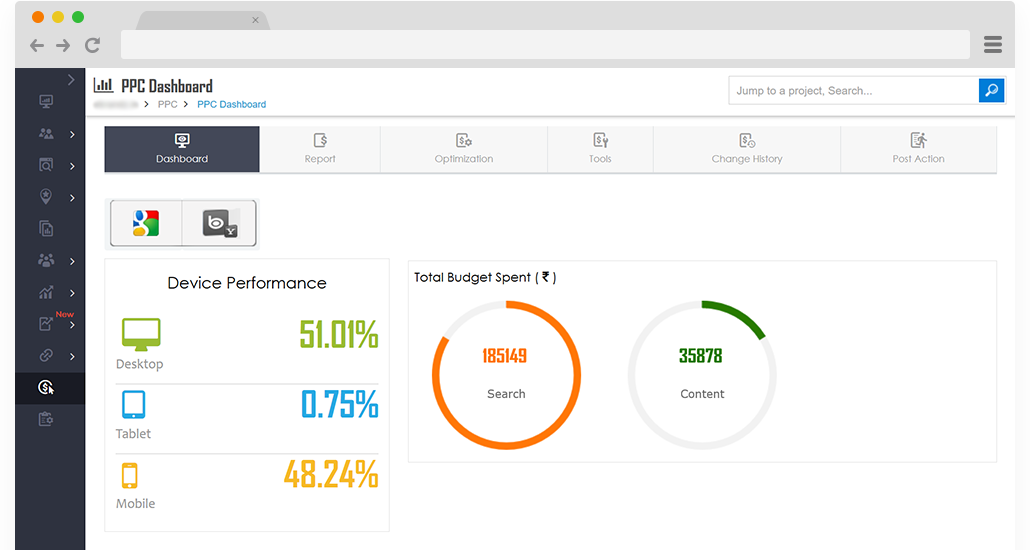 Increase Conversion with Pay Per Click Retargeting
The popular view of pay per click (PPC) is that it's a simple way of boosting the number of visitors you receive to your site – you advertise in places which are highly likely to be frequented by people who want what you've got to offer; when those individuals click through, you pay the advertisers a small fee. This works extremely well in terms of increasing the number of people that visit your site, but what happens to those who visit but don't engage in the type of behavior you want to see more of?
Pay Per Click Retargeting Here
Pay per click retargeting involves putting engaging ads in front of people who have previously visited your website but haven't committed, with the view of increasing conversions. The idea behind PPC retargeting is that many of the barriers which prevented a sale last time may have been removed, or the subject may require more time, or more convincing, of the value of what you can offer. Retargeting attempts to market your brand in a way which minimizes opposition and increases the desire to buy.
Entire PPC Completed By Us
Many businesses trust us with their entire PPC campaign, knowing that we have the skills and experience to take it from initial design right through to implementation and on-going monitoring. Our capable, knowledgeable staff is committed to providing you with the very best user experience, ensuring you enjoy exceptional results and great value.
Measure the Impact of Your Pay Per Click Retargeting
We expect customers who have benefited from our services to see a significant increase in returning traffic and subsequent conversions. If you want to work with an experienced marketing agency that is able to make a measurable difference to your bottom line, we're here for you. To find out more about how pay per click retargeting can benefit your business, feel free to CONTACT US to discuss your options.
Our Pay Per Click Retargeting Packages
All plans include dashboard, website form lead tracking, review widget to get more positive reviews, automated weekly & monthly reporting and customer support via email, chat & phone.