Boost Profits
When you work with us, you can see an increase in your profits between 20 and 80 percent.
Professional Work
You can count on working with professionals who are distinguished as a Google Partner and Bing Ads Accredited.
Great Ads
Our ad copy is written by professionals who understand both your industry and the region in which you are located.
Experience
We have more than 11 years of experience and have managed more than $75 million in paid ad campaigns.
Instant Alerts
Our free mobile app offers instant push notifications each time you get a call or new lead through your website.
Transparency
Track your progress in real time with the use of our free dashboard using in-depth analytics and insight into your pay per click campaign.
Simple Contracts
Use our services on a month-to-month basis rather than signing up for a lengthy contract.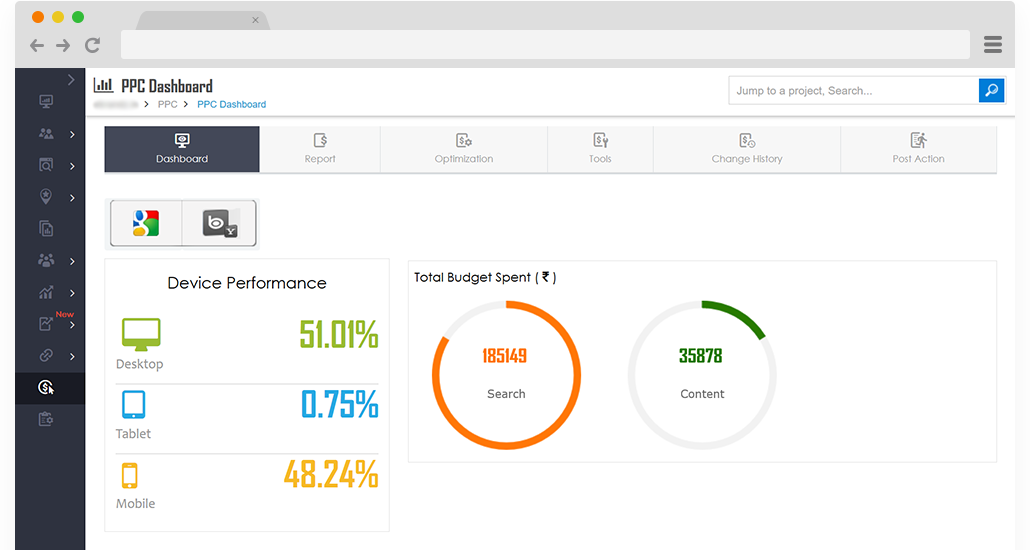 Have You Heard of Pay Per Click Local?
Pay-per-click (PPC) is an advertising term that's familiar to many marketing departments. At its most basic, advertisers pay a small amount each time their ad is clicked on. In return, their ads are displayed in areas which are highly likely to appeal to their target group. What this ensures is that the people who click on the ad are generally already eager to buy what's on offer and there is a good chance of a suitable conversion being made.
PPC Local is Different
PPC local is simply a PPC campaign that's specifically geared towards attracting customer from a fairly small geographical area. Rather than helping your business to advertise on pages which normally attract a national or international audience, with pay per click local, we aim to get your business ad in front of the interested people on your street or in your town, targeting your location to ensure the best results.
Enjoy an Excellent ROI with Local Pay-Per-Click
Competitive pricing and excellent value for money are key priorities for us. That's why you'll find a range of attractive service options on offer, each one designed to provide optimal value. If you're concerned about your ROI, our customer dashboard gives you a real time insight into how your figures are improving when it comes to the outcomes you want to see more of.
Pay Per Click Local Can Transform the Way You Do Business
Suitable for many different types of business, we can alter what we do to suit your individual requirements. Our aim is to provide a tailored solution to all your PPC requirements, ensuring each campaign goes smoothly and achieves what you need it to. If you want to benefit from services provided by an experienced company that's passionate about providing excellent work and a high level of dedicated customer care, CONTACT US and let's begin.
Our Pay Per Click Local Packages
All plans include FREE dashboard, website form lead tracking, review widget to get more positive reviews, automated weekly & monthly reporting and customer support via email, chat & phone.