Boost Profits
When you turn to us, you can see a boost in your profits of around 20 to 80 percent.
Professional Work
Our employees are Google Partner and Bing Ads Accredited so you can count on professional work that meets standards.
Great Ads
The ad copy we supply is written by professional writers who understand the specifics of running an ecommerce business.
Experience
When you work with us, you will tap into 11 years of experience working on more than $75 million in ad campaigns.
Instant Alerts
Receive instant push notifications through our free mobile app each time you receive a call or new lead through your website.
Transparency
Our free dashboard will track your campaign progress through in-depth analysis and insights into your pay per click campaign.
Simple Contracts
Enjoy working on a month-to-month basis rather than being tied into a long-term contract.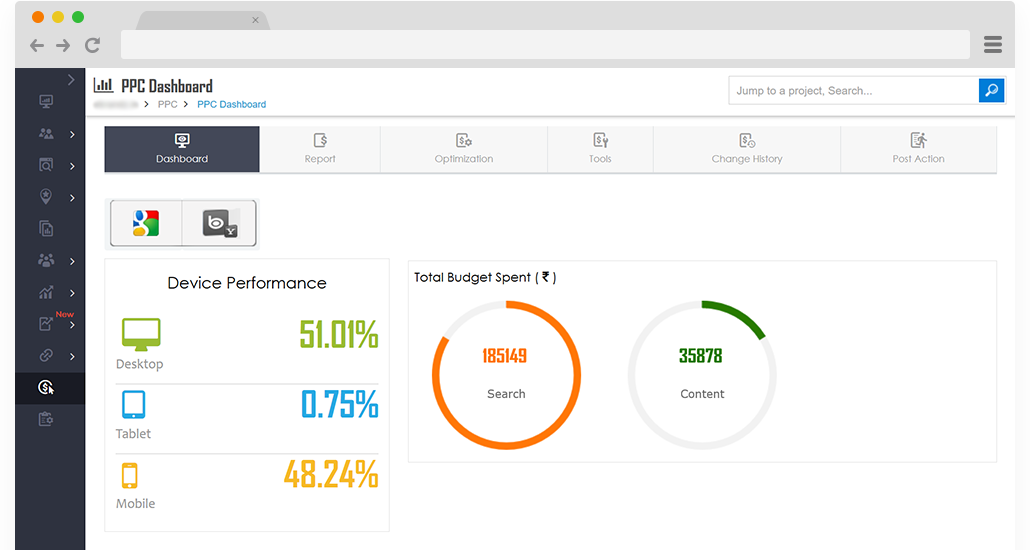 Pay Per Click Ecommerce for Sustainable Business Success
One of the problems with many marketing campaigns is that they are typically of a short duration. Companies will pay for some marketing on a time-limited basis, and then wonder why it's failing to deliver the outcomes they're looking for. In our experience, sustained marketing is needed in order to build on early success. A continual package of support is often the best way to ensure consistent exposure to your target audience, which is exactly what we provide.
Keep Sales High with Pay Per Click Ecommerce
A pay per click (PPC) campaign could work really well when it comes to ensuring interested customers are exposed to what you have available. We make sure that the places your ad ends up are areas where people who are already looking for the type of product you sell – this maximizes the chances of the people who click on your ad to be individuals that are seriously considering a purchase.
One-Stop Answer to Your Pay Per Click Ecommerce
When you turn to us for assistance with your marketing, you can expect high-grade support and a way of working that's geared to meet your outcomes. We take the time to find out what type of demographic you want to appeal to, as well as see what your competitors are up to! This gives us the basis to suggest an effective campaign that includes a range of options to get your messages across.
Ecommerce Pay Per Click for Less Than You Might Imagine
Although many companies worry that their marketing budget won't stretch to on-going work, the reality is that our cost-effective choices are suitable for large and small-scale operations. To find out more about our money-saving marketing that provides a measurable positive impact on ROI, CONTACT US and we'll be happy to speak about your options.
Our Pay Per Click Ecommerce Packages
All plans include dashboard, website form lead tracking, review widget to get more positive reviews, automated weekly & monthly reporting and customer support via email, chat & phone.